Automotive and Diesel Repair Shops
Automotive shops that repair, paint, and customize vehicles frequently generate a wide range of pollutants into the air. There are a variety of tasks that not only cause pollutants, but debris, dust, and fumes that penetrate the air, equipment, and your employee's lungs. From removal of old paint to welding metal to daily maintenance tasks like mounting tires can cause invisible havoc in the shop in the form of toxic fumes, debris, and other particles.
Beyond the obvious pollutants, there are also invisible gas and fumes from painting and other common machinery used in an auto body repair, mechanic, or custom rod shop. These unseen chemicals can cause dangerous short-and-long-term effects on mechanics and employees. Without proper filtration and ventilation, these shops can result in harmful air quality. With Industrial Maid solutions, you can ensure your repair shop is safe and clean of any harmful by-products.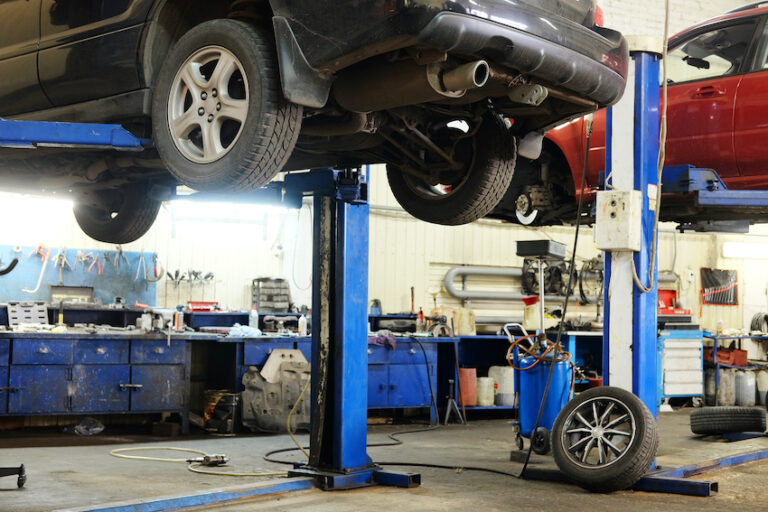 Minimizing chemical hazards in your shop helps keep your employee safe; your equipment clean and running efficiently, and your shop running smoothly. Common tasks that require quality and industrial air filtration solutions include:
Paints and lacquers
Paint strippers
Exhaust fumes
Oil and transmission fluids
Diesel fuel
Sanding
Welding
Spills and product leaks
Debris from common daily tasks
At Industrial Maid, we have a variety of American-made solutions to keep your automotive or diesel repair shop safe and free of toxins.
Search By Product, Application or Industry
We specialize in general plant air filtration, welding shop filtration systems, automatic and robotic welding cell filtration, and oil mist and particle control for any industry. Whether you challenge stems from welding fumes and smoke; laser and cutting fumes and smoke; grinding and deburring dust; dry dust; powders; machine processes; mist removal; sanding and finishing; vehicle exhaust or dust collection ? We've got you covered.