Machine Shop Air Filtration: Challenges & Solutions
Whether you're running an automotive machine shop, engine machine shop or general machine tool shop, safety and cleanliness are always a business consideration. Machinists in your shop use a variety of equipment for cutting raw materials into different shapes and sizes. These machines, including drill presses, lathes, tables saws, milling machines, and others pose risks to your workers.
These risks aren't just posed from using the machines and protecting from injury, but from the dust, debris, metal fragments, chemicals, oil composites and particles that are released during the machining process. These create visible and non-visible dangers to the air quality and cleanliness of your machine shop. When these debris build up over a period of time it can cause lasting effects to the quality of your shop, and the quality of life for your workers.
The Impact of Air Quality in a Machine Shop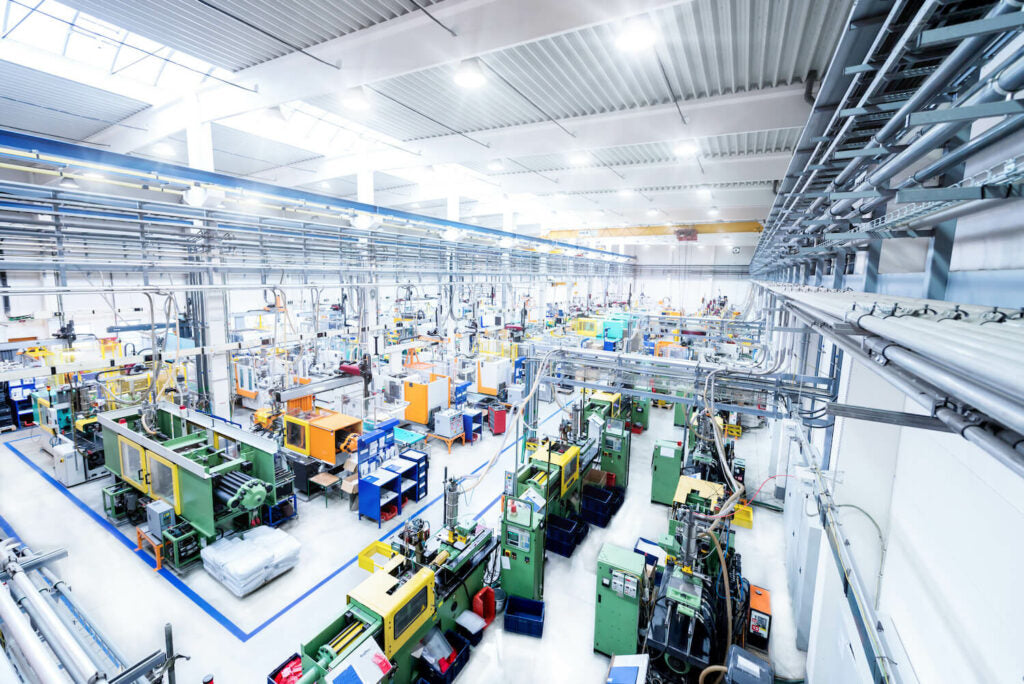 In 2020, the Bureau of Labor Statistics reported there were over 360,000 total machinists working across the US. These machinists use machine tools to fabricate or make modifications to metal, plastics or wood, some of these occupations include:
Assembling and fabrication
Cutting, punching and press machine shops
Grinding, lapping, polishing and buffing machine operators
Inspectors, testers, sorters, samplers and weighers
Industrial Machine Mechanic
Industrial Maintenance Workers
Lathe Operators
Welders
No matter your industry, Industrial Maid has a solution to improve air quality, employee's working conditions, and HVAC efficiency, all while meeting OSHA requirements.
Solutions for Machine Shops
Metal Fabrication Company Desires Clean Environment
Hear how Industrial Maid empowered MetalQuest to achieve clean air and a healthy environment through its Industrial Air Filtration Ambient T-Series.
A metal fabrication company, located in southeast Nebraska built a new 41,250 square foot fabrication facility. Looking to keep their employees safe, they sought solutions to minimize the pollutants in the welding area and from laser cutting tables.  Industrial Maid provided a variety of the solutions they needed, including Industrial Air Cleaner Ambient T-Series. See the full story, using the link below.
Learn More About the Ambient T-Series Industrial Air Cleaners
Search By Product, Application or Industry
We specialize in general plant air filtration, welding shop filtration systems, automatic and robotic welding cell filtration, and oil mist and particle control for any industry. Whether you challenge stems from welding fumes and smoke; laser and cutting fumes and smoke; grinding and deburring dust; dry dust; powders; machine processes; mist removal; sanding and finishing; vehicle exhaust or dust collection ? We've got you covered.
Safer Environment. Safer Employees.